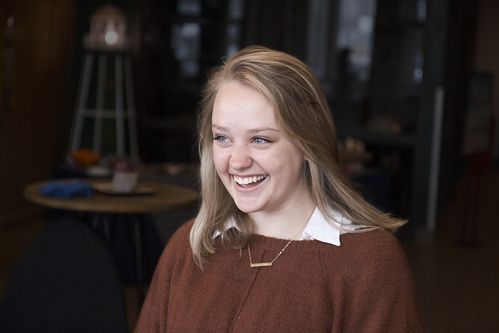 Cate SUtton
Club E! teacher
Fast Facts:
How do you like your coffee? I keep my coffee simple - medium roast from Dunn Brothers is my favorite!
What do you love about HGC? I love the people who make up our church. From the moment I came here, I noticed that this small community was truly invested in each other. They know you, intentionally invest in you, and care about all of who you are and what you bring to the community.
What is your favorite book in the Bible? My favorite book of the Bible is without a doubt the book of James. The simplicity and complexity of this book absolutely boggles my mind. The Word of God is truly living-- there is not a time where I have studied or read the book of James without getting something different out of what I am reading. I have most of it memorized!
What do you love most about the Twin Cities? I am incredibly proud to call the Twin Cities my home for my entire life. I love the distinct seasons, our sports teams (even with our heartbreaking track record), the coffee shops and restaurants, the people, and of course the lakes.
Fun Fact: I completed my undergrad degree for Elementary Education from Bethel University in 2017. I have never regretted choosing this as my major. There are two things I believe I am good at: 1. Making mac ' cheese. 2. Teaching. I love that I can make a career out of something I absolutely love to do and believe I was created to do!